Masters Clinical Addictions Counseling
Chief Executive Officer and Founder
Justin Phillips, MA is the Founder and Executive Director of Overdose Lifeline, Inc. She holds a Master's in Clinical Addiction Counseling and another in Philanthropic Studies and Non-Profit management. She is certified in the Grief Recovery Method® and has been awarded the White House Champion of Change for Advocacy, Prevention, and Treatment. Since starting Overdose Lifeline, Justin has led the organization through program expansion to meet the growing needs of the population. She has been invited to be a featured speaker on the national, regional, and local circuits, including trips to the White House.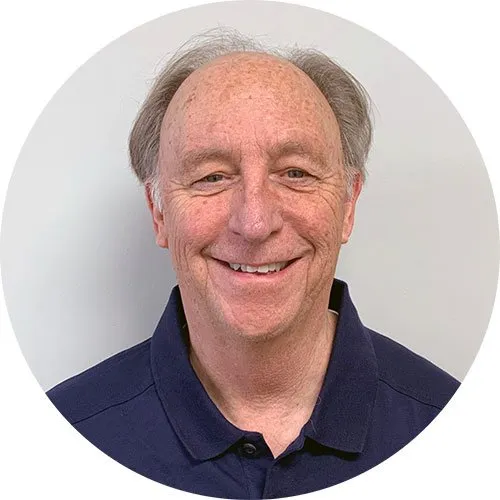 Keith is the Chief Operating Officer for Overdose Lifeline. Growing up in a family business, Keith learned firsthand how to grow businesses and has spent his career doing that. In his role, he gets to be a part of a dynamic team that's passionate about saving lives and creating new outcomes for those who suffer from substance use disorder and their families. He is most proud to be a part of the solution to improve people's lives.
Kourtnaye is the Director of Education at Overdose Lifeline. She's been with the organization since 2015, bringing 20 years of experience working for a global education company. Kourtnaye leads the development of Overdose Lifeline's Substance Use Disorder online continuing education courses and trainer programs. She also contributed to our This is Not About Drugs youth opioid education program. Today, Kourtnaye works with partners in 40 U.S. states using one or more of Overdose Lifeline's prevention, education, and support programs.
Director of Youth Education
Cameron began at Overdose Lifeline in 2020 to grow our school-based prevention programming after completing his Master of Social Work degree at IUPUI. As the Director of Youth Education, Cameron finds innovative approaches to discussing substance use with youth, recognizing that one message doesn't fit all. Coming from a small Indiana town, Cameron takes pride in connecting communities to programs that can fill the knowledge and skill gaps for youth.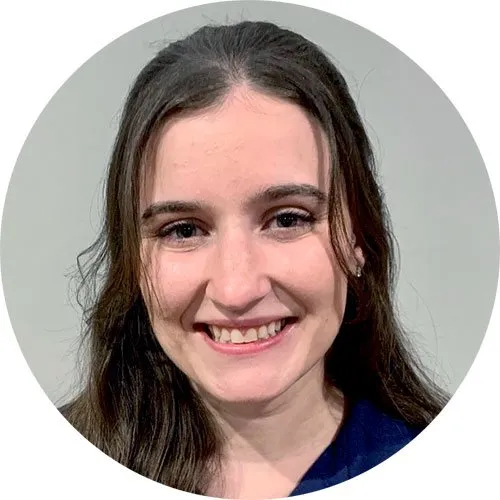 Director of Research and Program Evaluation
Nicki is the Director of Research and Program Evaluation. Nicki completed her BA in Exercise Science from Hope College and her MPH from Purdue University. She comes to the organization with personal and professional experience in the field that is driven by a passion for helping those impacted by substance use and mental health disorders. At Overdose Lifeline, Nicki oversees research projects surrounding community substance use and the evaluation of all ODL programs. In her free time, Nicki likes to travel and spend time with her family.
Clinical Director of Youth Programming
Julie is the Clinical Director of Youth Programming at Overdose Lifeline, where she provides clinical support and oversight for Camp Mariposa Aaron's Place and Aaron's Place Exchange (APEX). She graduated from Indiana University with a Master of Science in Occupational Therapy. Julie specializes in pediatrics and family care, including behavioral health, sensory processing, developmental delays, and community-based services. In addition to her passion for supporting families impacted by substance use disorder, Julie loves cooking, traveling, and being in nature.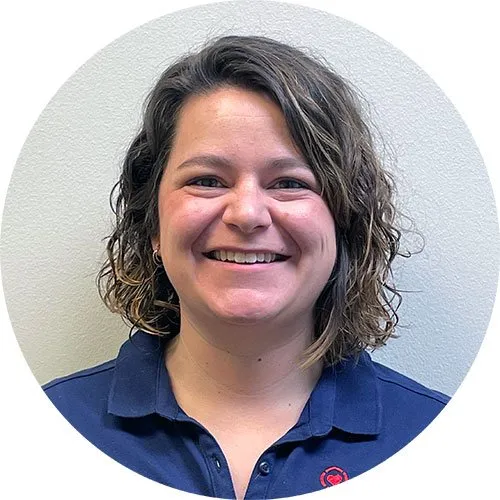 Director of Youth Programming
Leah joined Overdose Lifeline in early 2023 as part of the Youth Programming team and is incredibly excited to join such a dedicated and impactful organization. Leah graduated in 2018 with her master's degree in social work from IUPUI and has been living in Indianapolis ever since, working in youth programs. Leah also has several years of camp experience and is passionate about the transformational ability of camp to create community and healing. Outside of work, Leah enjoys live music, the outdoors, and her adorable pets.
Diversity & Outreach Program Manager
Charlotte is the Diversity & Outreach Program Manager at Overdose Lifeline. She is a tireless activist for the Civil Rights of the Black communities for over five decades as well as an advocate for people with substance use disorder. Charlotte is currently working on research, education, and naloxone training for the Multi-Sector Community-Driven Approaches to Remove Structural Racism & Overdose Deaths in Black Indianapolis Communities (MACRO-B). Charlotte's professional experience, community involvement, and seventeen years of continuous sobriety have been the driving force behind providing enhanced Overdose Lifeline services of Education, Advocacy, and Support to underserved communities.
Manager of Harm Reduction
Breanna is a proud Indianapolis native and the Manager of Harm Reduction at Overdose Lifeline. She graduated from the IU School of Public Health in 2021 with a Bachelor of Science in Public Health and minors in Global Health Promotion and Spanish. Witnessing the impact that substance use disorder had on her community, Bre aspired to make a positive difference. She is dedicated to helping others through program management and connection and aids in supporting people in starting recovery through harm reduction.
Manager of Events and Development
Derek joined Overdose Lifeline in 2022 and has 25 years of experience in leadership, marketing, event management, and development at non-profits and has run nearly 50 national educational conferences over a span of 13 years. He's worn many hats throughout his career, which have all been invaluable to his work at Overdose Lifeline. In his spare time, he loves spending time with his sons and watching soccer.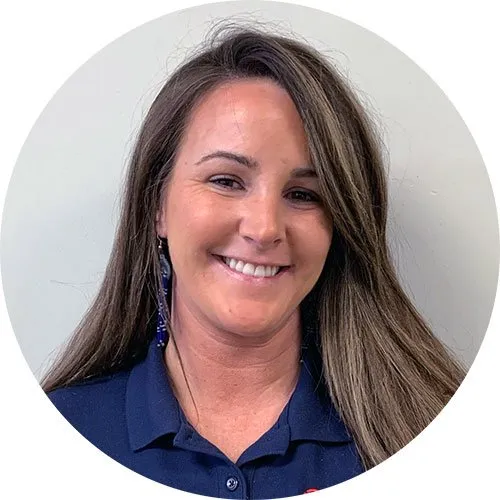 Jennings has been with Overdose Lifeline since August 2022 as the Grants & Finance Manager. Before joining the team, Jennings worked primarily in the financial industry and banking. Her personal experience with addiction inspired her to be a part of the work Overdose Lifeline is doing. Jennings is also a certified recovery coach and has a passion for helping others suffering from addiction by being of service in any way possible.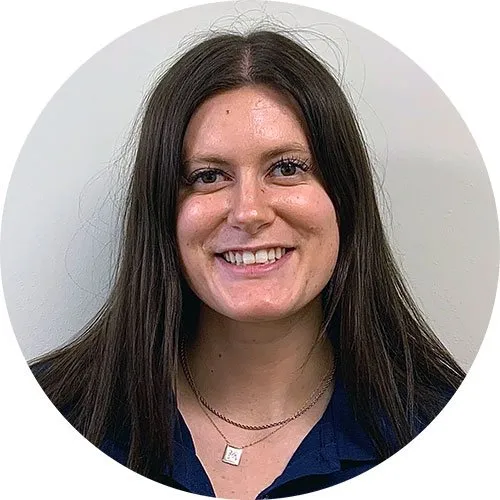 Marketing and Development Coordinator
Megan is the Coordinator of Marketing and Development at Overdose Lifeline. She started the organization as an intern in 2018 and became part of our team after graduating from Butler University with a Bachelor of Arts in Critical Communications and Media Studies in 2022. Megan collaborates with our digital team to manage social media marketing channels. After the overdose of her step-brother, Aaron, her passion for harm reduction education and content creation led her to a career at Overdose Lifeline.
Rachel joined the team in 2020 as a Content Creator for Overdose Lifeline. She works closely with all programs and initiatives to ensure that we're effectively reaching the communities we serve. She leads our online marketing efforts through social media, monthly newsletters, event outreach, and program development. Since joining the team, Rachel has watched our grassroots organization tirelessly pave the way for new programs so that everyone impacted by substance use disorder feels seen and supported. She is passionate about sharing that impact with the world.
Harm Reduction Program Manager's Assistant
Ann joined Overdose Lifeline in the summer of 2021 and is our Harm Reduction Program Assistant. She graduated from Louisiana State University and pursued a career as a Senior Research Specialist in Houston, Texas until moving back to Indiana to be close to family. Ann's family has been impacted by substance use disorder. In her role, Anne is committed to getting Naloxone and Fentanyl Test Strips into the hands of those who need them.
Lindsay is the Administrative Assistant at Overdose Lifeline and has been with the organization since October 2021. Being in recovery herself for over two years, Lindsay knows how important it is for those struggling with addiction to have access to resources and tools. She has spent most of her career in customer service and office support. She loves being able to assist in a variety of capacities throughout the organization and continuously help those in need.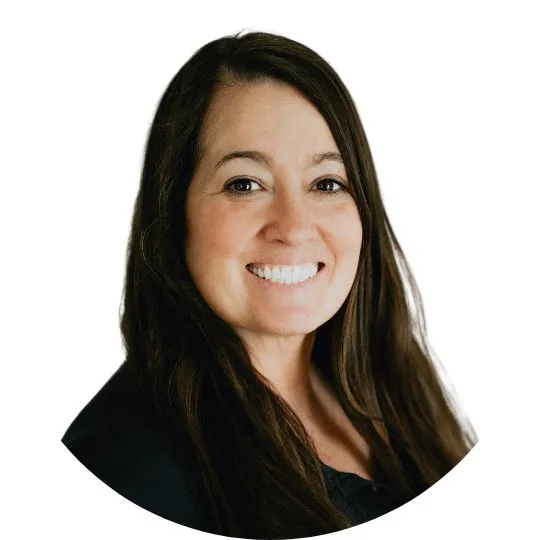 Clinical Director of Camp Mariposa-Aaron's Place
Rachel serves as Clinical Camp Director for Camp Mariposa: Aaron's Place at both the Indianapolis and Bloomfield locations. She is an occupational therapist with a passion for mental health and trauma informed care. As clinical camp director, she utilizes evidenced-based strategies to create a healthy environment for campers and mentors, provide opportunities for growth and development of important life-skills, and promote successful engagement in childhood occupations. Rachel is an enthusiastic advocate for her profession and collaborates with several academic institutions and professional organizations to provide mentorship to OT students. In addition to her professional endeavors, Rachel also enjoys volunteering for Special Olympics, traveling, cross-stitching, singing, and corny dad jokes!
Education & Training Administrative Assistant
Stacey serves as the Education and Training Administrative Assistant for Overdose Lifeline. She graduated from Ball State University with a degree in Public Relations and has spent the past 20 years working in training and courseware development. Stacey supports the Director of Education and our online continuing education students pursuing the organization's accredited education courses. In her spare time, Stacey loves attending concerts, church functions, and athletic events for her two children.
Justin Phillips is a mother of three children, two boys, and a girl. One of her sons, Aaron age 20, resides in heaven due to an overdose of heroin in October 2013.
She has spent her career in the nonprofit and public sector educating parents and caregivers on the prevention of childhood injuries. In her personal life, she has involved herself with the important cause of alcohol and drug recovery. Despite her best efforts, she could not help Aaron win his fight or beat the powerful drug heroin.
Justin believes in advocacy and grassroots efforts to make an impact in the community. Following the death of Aaron, his friend Jake, and countless other lives from heroin and other drugs, Justin has decided to dedicate her life to their memory.
She provides her expertise, passion, and experience through Overdose Lifeline, Inc., a nonprofit created to raise awareness and eliminate the stigma of drug addiction.